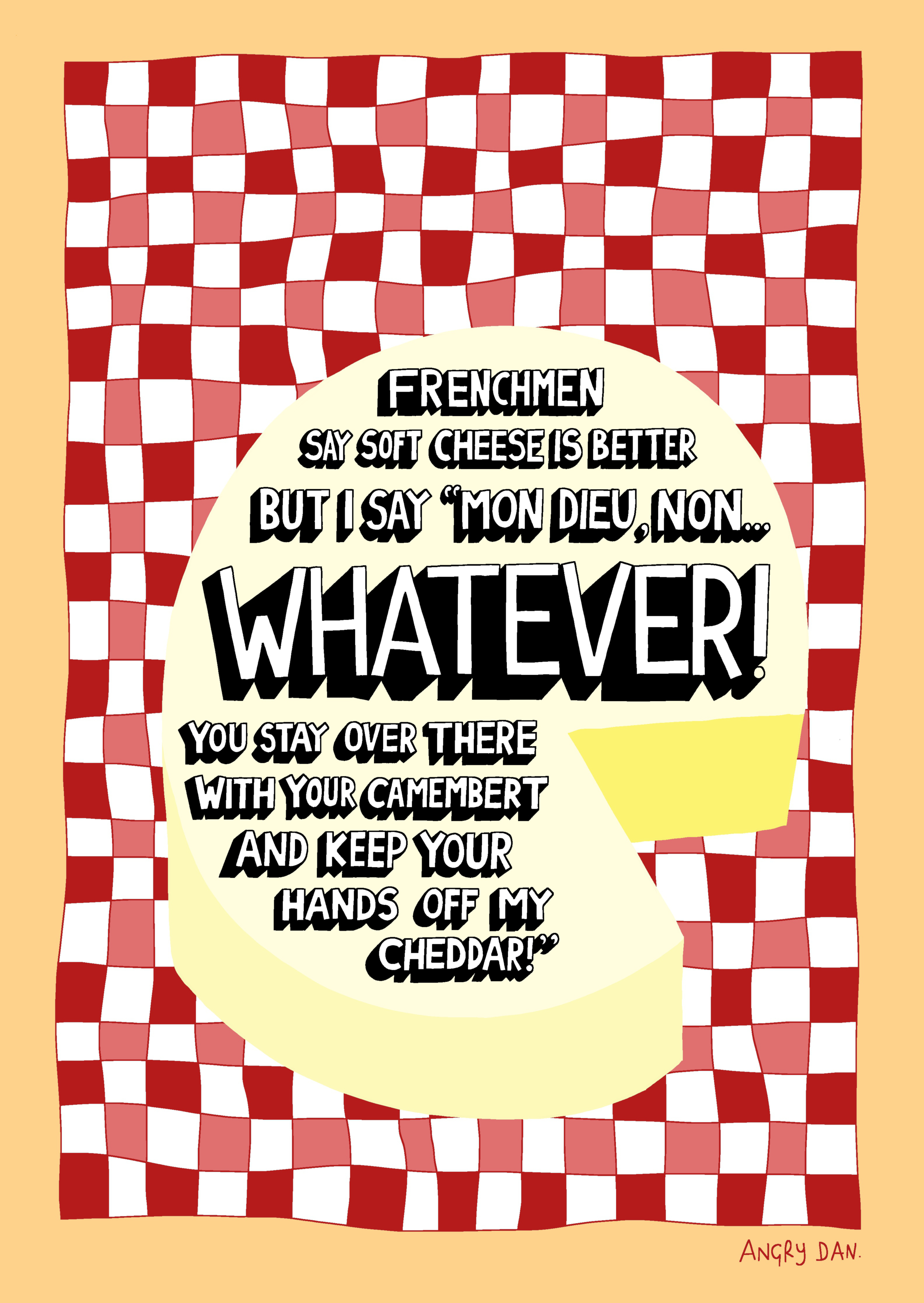 Angry Dan -Frenchmen Say Soft Cheese is Better
Fine Art Giclée print on Hahnemühle Pearl
107mm x 152mm / 4" x 6"
Limited Edition of 100
Accompanying certificate of authenticity with the artist's digital signature
Printed at theprintspace
Please note if buying framed, the frame will be sent out separately
Unframed: £35
Framed: £45 (add a frame below)
Angry Dan writes, draws, and animates poems, songs, and stories. His limericks, originally published on instagram, are intended as a conduit to his longer work. His first long-form narrative poem, The Man Who Stood Still Forever, was described as '...ingenious' by The London Economic, and was part of the Official Selection for The Shortest Nights Film Festival. He recently attracted the attention of Boy George and Graham Coxon with his dark parody of Louis Armstrong's What A Wonderful World, written for the Campaign for Nuclear Disarmament. The Canary described it as '...the must hear protest song of the summer'. He has also produced music for the BBC, UNICEF, New Balance, and Weetabix. In 2015, his popular political t-shirt, emblazoned with Jeremy Corbyn's name in the style of the Superman logo, was the subject of a Mail on Sunday front-page expose. He recently signed with literary agent, Bell Lomax Moreton, to publish a book of illustrated limericks.